OUR PASTOR
Pastor Todd M. Atkins is a man of GOD, led by the Holy Spirit to cover, instruct and love the sheep of GOD's pasture. Having accepted the LORD Jesus Christ as his personal Lord and Savior while still a youngster at Salem IBC – it wasn't until 2001 that he moved in obedience to the call of GOD he'd heard – to become a pastor.
Atkins' pastor, Rev. A. E. Campbell, Jr., mentored and supported Rev. Todd as he threw himself into study and learning how to care for GOD's people. Rev. Todd accepted the pastorate at Salem on Jan 18, 2010, serving faithfully with his wife - Salem's First Lady, Michelle and their two young children, Miles and Ella.
Pastor Atkins has provided a vital link for the community through social justice. His work in the community through the South Dallas Fair Park Faith Coalition, helps connect these historically disenfranchised communities - with government and corporate entities - to positively impact economic and social growth in South Dallas.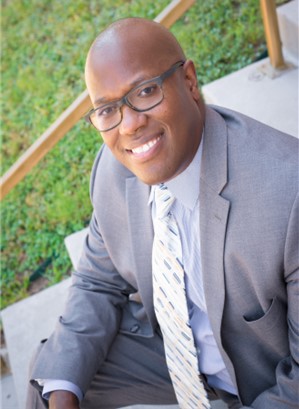 SERVICE HIGHLIGHTS
Co-Founder and President of the South Dallas-Fair Park Faith Coalition
GGMDA: Galilee Griggs Memorial District Association of Baptist Churches
National Baptist Convention USA, Inc.
Dallas Area Interfaith 2013, Honoree for Exemplary Community Service
Chaplain (current) with Total Hospice and Palliative Care
Chaplain (past) with Methodist Hospital
3 Oaks Hospice and Pallitive Care
EDUCATION
Master Theological Studies, SMU Perkins
Bachelor of Biblical Studies, Dallas Baptist University
Clinical Pastoral Education, Methodist Medical Center